Thanks to two amazing visitors I came across this epic piece of marketing material. It's from Ski Dubai. Yeah, the world famous place where you can do skiing in the desert. And apparently you can also meet some penguins.
"It only consumes as little energy as an average sized hotel."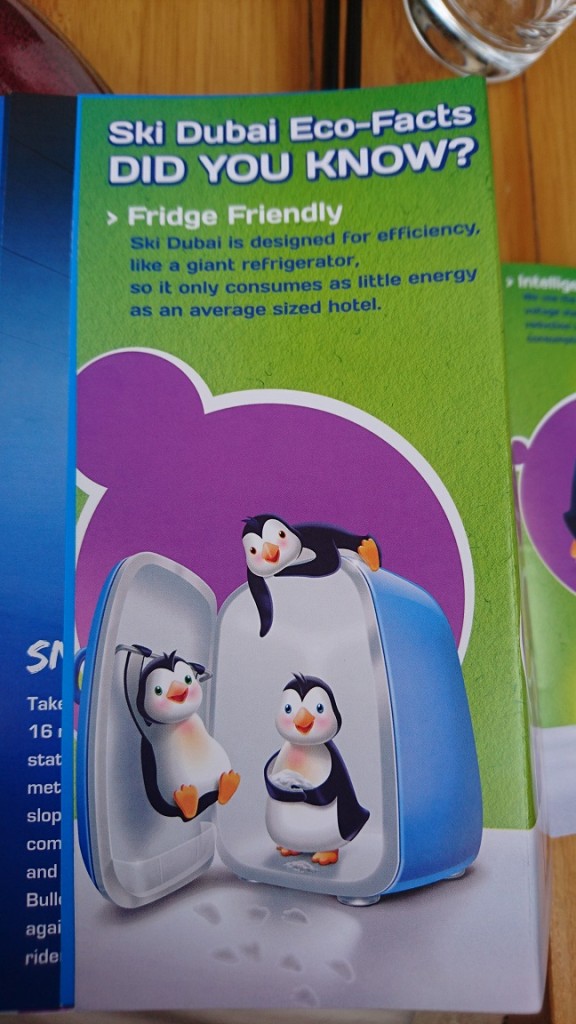 Just for the records: of course my visitors did NOT go there 🙂
Talking about winter things in Dubai. Ice cubes. On a bbq. Did not really make sense to me but I was sure there must be a good reason why you do this.
"You know, grill is very hot. And flames would come up – so we put ice cubes". Well, WTF??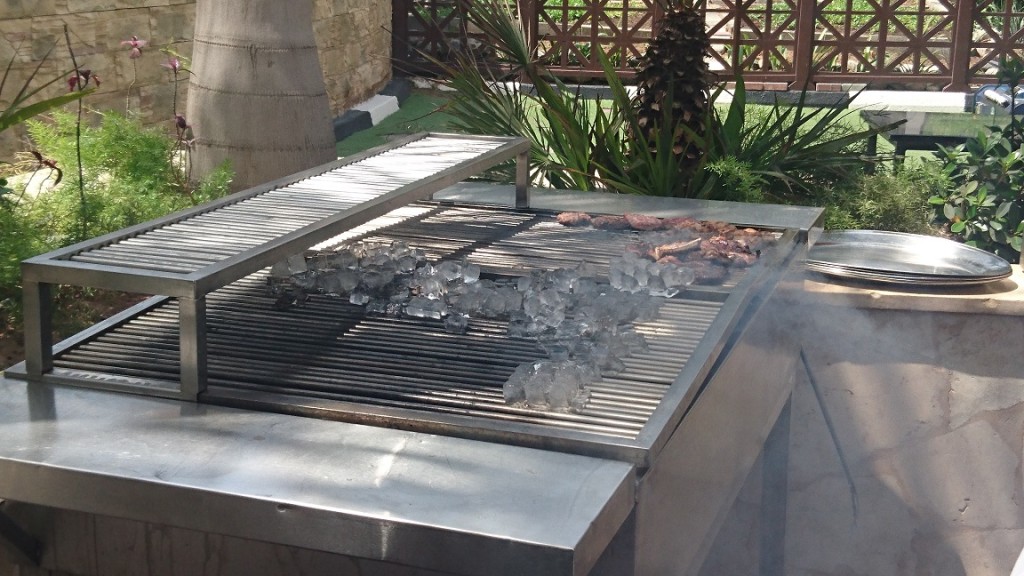 Dubai is the place for luxury cars (which – sometimes – catch fire). And it's a little sandy, dusty etc. So what would you do when you have to park your Maybach, Rolls Royce or what-have-you in a basement parking for a while? Exactly – it's easy: put your car into a plastic tent, air-tight with high pressure so that really nothing can come in. Omg.